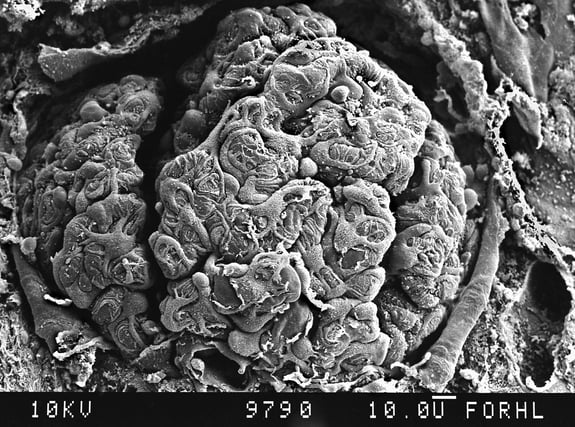 THE INTERNATIONAL SOCIETY OF

We envision a future where all people with glomerular kidney disease can access accurate, early diagnosis and suitable treatment to preserve the health of their kidneys.
ANNOUNCING OUR NEW MEMBERS-ONLY COMMUNITY SITE
The ISGD team and membership committee are excited to invite all of our members to join our new members-only community site.
Our goal is to provide an authentic networking space where ISGD members connect with each other and elevate our collective efforts towards building the future of glomerular science and medicine. You can use the site to sign up for projects (or share information about your own), find opportunities for research collaboration, share events, look up colleagues in the member directory, connect with others by interest or geography, discuss scientific and clinical questions, and more.
JOIN US
ISGD membership is open to physicians, researchers, pharmacists, nurses, allied health professionals, and anyone with an interest in glomerular disease.
TOUCH
Who?
Who?
The International Society of Glomerular Disease is a medical society founded in 2022 to provide a physician- and researcher-centric professional home for glomerular disease experts.

ISGD was initially envisioned by NephCure and its network of glomerular health leaders. It is now an independent nonprofit organization with 501(c)(6) registration pending. We continue to collaborate with NephCure and other allied organizations to advance our shared goals.
TOUCH
Why?
Why?
Following decades of research and dedication, we are witnessing exponential advances in glomerular medicine. From basic and translational research to clinical treatments, this is an exciting inflection point in our field. Yet crucial needs of many patients with glomerular disease remain unmet.
The care of patients with these rare diseases requires unique training and commitment. Glomerular disease specialists around the world lead these efforts in all aspects of research and treatment, and form a vital subspecialty of nephrology.
THE UNMET NEEDS
We are bringing together glomerular experts to unite our subspecialty and address major challenges in clinical care.
GET PATIENTS TO EXPERTS SOONER
The average adult patient does not see a glomerular specialist until 12–18 months after symptom onset...if ever. Every month with proteinuria means irreversible kidney damage. We're going to change that.
NAVIGATE THERAPEUTIC OPTIONS
For too long, our only options have been steroids, immunosuppressants, and off-label chemotherapy. As the menu of available therapies grows, we'll need to share knowledge and best practices so that every patient can benefit.
DEVELOP FUTURE TREATMENTS
There are currently more than 60 clinical trials in progress for glomerular disease—an unimaginable number just a few years ago. Let's keep the momentum going.
RECOGNITION AND CREDENTIALING

Standards for "glomerular disease expert" designation

Connecting other healthcare providers with glomerular experts

PEER SUPPORT

Practice establishment

Creation of Centers of Excellence and glomerular disease clinics

Community building and leadership development

EDUCATION

Development of best practices for glomerular disease education — both fellowship training and continuing medical education
Working with allied organizations to promote the creation of local fellowship programs

CLINICAL TRIALS

Clinical trial training, connections, and support

Expanding equitable patient access to trials

BASIC AND TRANSLATIONAL RESEARCH

Discussion and dissemination of research

Connections and collaborative opportunities

Research support
Photo: Glomerulus, SEM. Credit: David Gregory & Debbie Marshall. Attribution 4.0 International (CC BY 4.0)